Help & Advice
For expert advice please contact us on 01223 327463
Alternatively, email any questions to one of our designers on info@belvisifurniture.co.uk
Bespoke Furniture
We also offer bespoke wardrobes, walk-in closets, sideboards, childrens furniture and kitchens  Call us now to discuss  01223 327463. We are here to help!
Interior Design Service
Want to create your dream home but you're not sure where to start? Whether it's a room update or a complete makeover, our Interior Design Service is here to help. Find out more information about our available Interior Design Service.
Alfie is a unique relaxing armchair designed by Giuseppe Vigano. This contemporary stylish armchair stand out for the simple thin metal frame available in black nickel, red, chrome, anthracite grey, white and black nickel.
The emery-leather body is embellished by cushions which – together with the matching footrest – guarantee the utmost comfort. The frame is available in painted metal in matt anthracite grey, white, red, chromed or black nickel. The seat exterior is in emery-leather and the interior is complemented by padded cushions upholstered in fabric, eco-leather or leather. Click here to view the online swatches and please quote the fabric/leather code when placing the order.
Bonaldo produce beautiful Italian furniture with great design and is well know for the remarkable quality.
We have a wide range of beautiful modern sideboards, dining furniture, living furniture from different brands from Italy all available in different finish and sizes. Click here to view our full range of dining furniture, or click here to view Bonaldo's collection.
For further details or help with your order Contact Us via email, phone us on 01223 327463 or visit our showroom.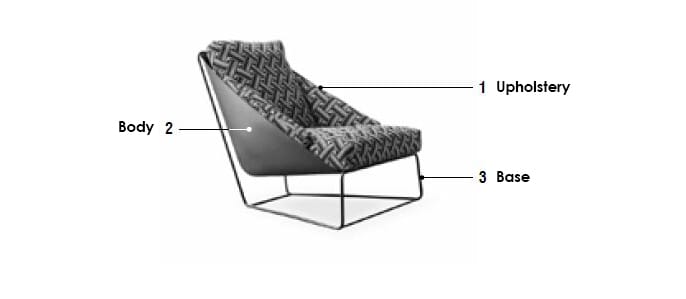 Dimensions: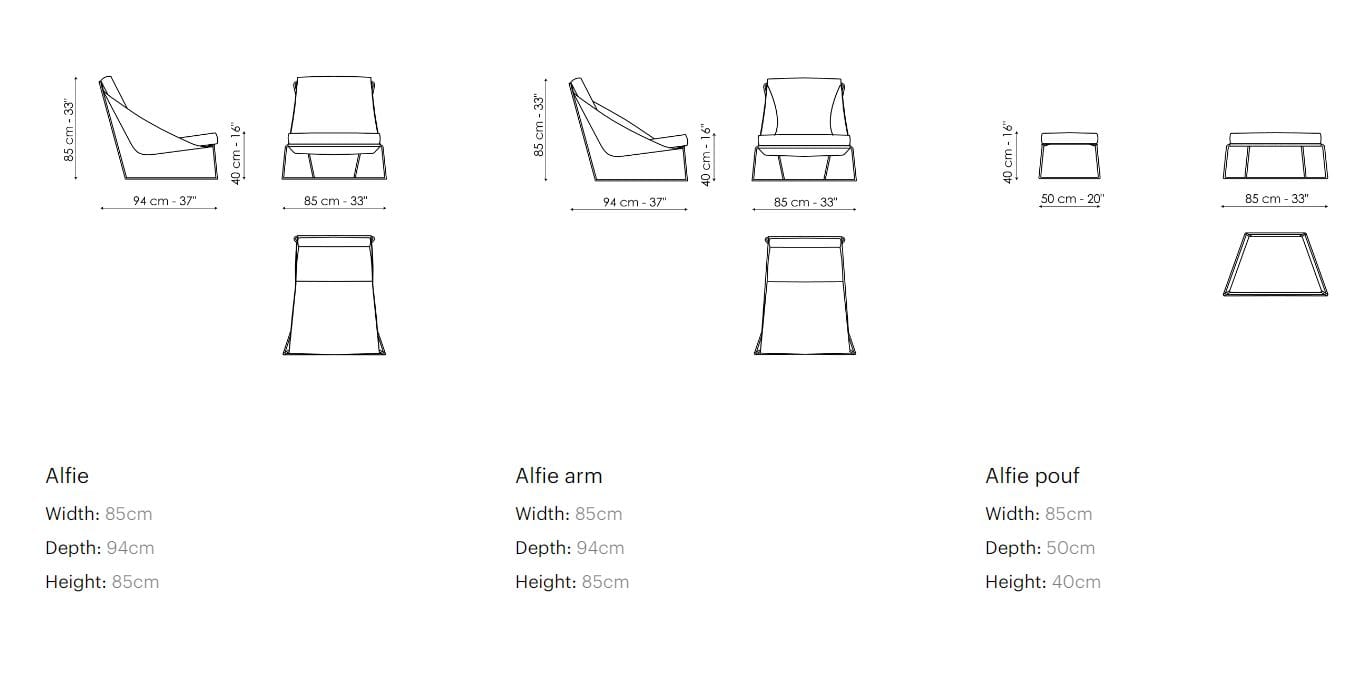 Alfie is available in a wide choice of leathers or fabrics. The metal base/feet can be finished in a selection of metal finish.
Click here to view the online swatches and please quote the fabric/leather code when placing the order.
Bonaldo is one of Italy's leading manufacturers of high-end contemporary furniture. Founded in 1936, Bonaldo pays tribute to one of the oldest and most prized forms of Italian craftsmanship. The flair of the designers is combined with the expertise of master glass blowers to develop subtle and evanescent shapes, stripes and various shades of colour. Bonaldo also designs stunning contemporary designs for home furniture including stylish
beds
,
dining tables
and more, ensuring you have high-quality products for your home.
Bonaldo's collections are diverse and eclectic, featuring a wide range of styles, from sleek and modern to playful and whimsical. The brand's furniture is often characterized by bold shapes, bright colours, and unexpected materials, such as leather, metal, and glass. With a focus on quality and craftsmanship, Bonaldo furniture is designed to stand the test of time and add a touch of Italian style to any space.
OTHER PRODUCTS YOU MAY LIKE