Contemporary fitted wardrobes
or free-standing
contemporary wardrobes
?
Both fitted and freestanding wardrobes have pros and cons; to better understand the advantages and disadvantages, it is important to understand the difference between the two types of wardrobes.
Fitted Wardrobes
Fitted wardrobes are normally made to measure and should be installed by a qualified professional. They made use of the entire space available and come with many configurations, such as sliding/hinged doors, extra shelving etc. Every millimetre of space is used to maximise storage capacity. 
Free-Standing Wardrobes 
Free-standing wardrobes are a self-containing storage solution which isn't built into the existing structure. These wardrobes come with the benefit of mobility, meaning that if you want to re-arrange the room, you are not arranging furniture around a fixed-positon wardrobe.


Choosing the right
modern wardrobe
Considering the differences above, it is important to determine which is the best for you. A good way to gauge this is space. If you only have a small space available and want to make the best use of it; fitted modern wardrobes offer the most benefits, as they are made to measure and make use of all of the available space.
However, if you favour mobility, and often re-arrange furniture, a free-standing modern wardrobe may be more applicable. Choosing a free-standing modern wardrobe will allow you to rearrange the room freely.
Wardrobe interior design
Need help finding the perfect contemporary fitted or free-standing wardrobes for your bedroom or dressing room? We offer a range of interior design services, from conceptualisation to realisation. Visit our interior design services page, or send us an enquiry for more information.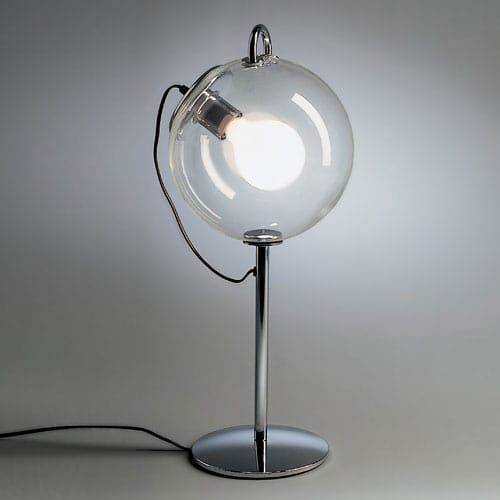 Luxurious, modern bedroom essentials
Nothing beats waking up in the morning feeling fresh and rested. When it comes to getting a good night's sleep, bedroom environment is everything. From subtle colours and delicate lighting to well-designed furniture all contributes to us being able to relax every night. We have put together the essential furniture and complements your bedroom needs.…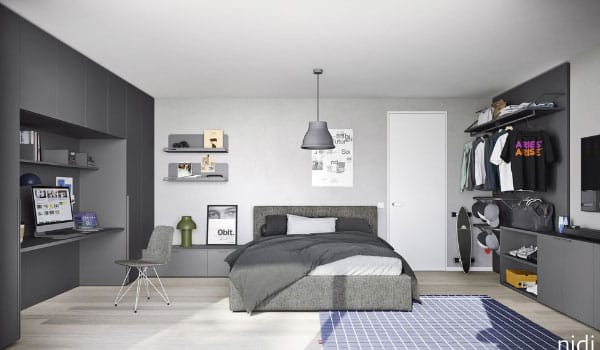 What can a wardrobe bring to your bedroom?
A good bedroom is a thing of beauty, the hidden jewel of your home. But like all hidden wonders, it sometimes goes unappreciated compared to rooms which traditionally get top billing. In this blog, we're going to rebalance that perception, illuminating some gorgeous options for this most intimate space. Why focus on the bedroom? This…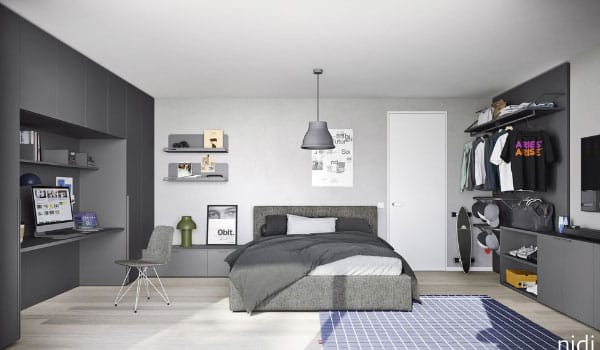 Exploring kid's bedroom furniture with new Nidi collection
As a family-owned business, we know a thing or two about kids. We realise that childhood is a whole different world of discovery, magic, and fun. As parents, we want to provide our little ones with the right environment to learn and grow. That's why helping people kit out their children's bedrooms with the finest…